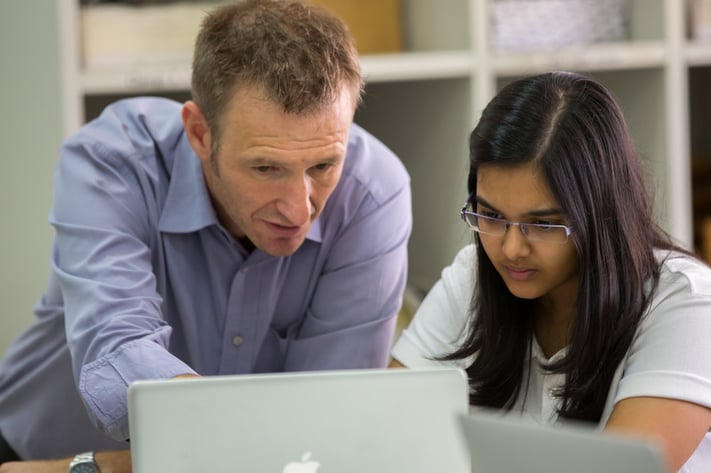 Even post-Brexit, the UK remains a popular destination choice for students seeking higher education overseas. At UWCSEA in Singapore, 35% of our students ultimately choose to matriculate in the UK in a wide variety of courses, including pre-professional courses such as medicine, law, engineering and architecture, and purely academic courses such as English, history, sociology, politics, economics, biology, chemistry and natural sciences.
If you child is looking at the UK as a university destination, here are five questions to keep in mind. They will help your child not only thoroughly research their higher education options in the UK, but also will also help to create the conditions that will enable your child to submit a successful application.
What course does your child want study?
Your child's first decision is to decide what course to apply to, since the choice of course drives the entire UK application process. It's important to make this choice seriously, because the student will be immersed wholly in that course from day one, and will continue that course of study until graduation. Given these parameters, it's best for your child to think carefully about the following questions:
What subjects do I currently enjoy?

What are my favorite aspects of the courses I am currently taking?

How might this give me a sense of the course I am interested in studying at university?
Some courses in the UK are very specialized in a single subject (for example, you can take War Studies at King's College London). Others offer more interdisciplinary study - you can study a joint honours course - English and History, for example. Still others will offer even more flexibility - there are a handful institutions in the UK that now offer students the ability to choose "liberal arts" as a course.
Pay attention to the content of the course. Nearly all course prospectuses are offered online via the university's website. Look at how the course is organised and the modules (classes) that are offered. It's more important to look at the substance of the course, rather than just depending on the course name. For example, "War Studies" at King's College London may be labeled "Peace Studies" or "International Relations and Security Studies" at other institutions.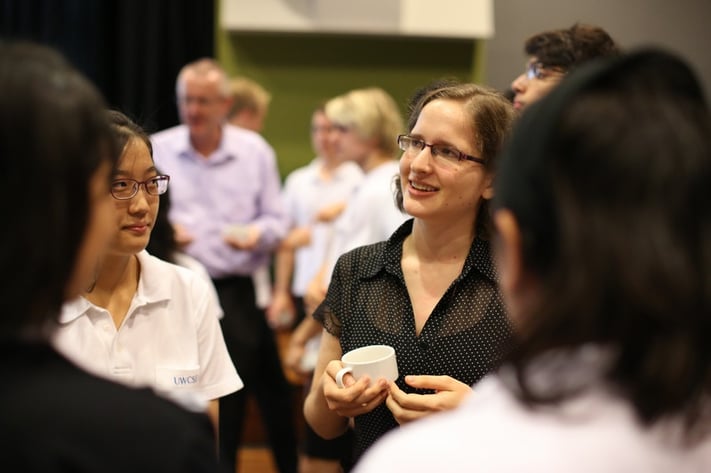 What are the entry requirements?
The UK is wonderfully transparent. Its UCAS is a centralized website under which all entry requirements for all courses are listed. UCAS has a database of all the schools and courses in the UK, along with published entry requirements of each course at each institution. You can even look at entry requirements based on what school curriculum you are taking: A levels, International Baccalaureate, GCSEs, etc.
As you construct a list of schools that you want to apply to, it is necessary to be informed about the entry expectations for each course. Meeting and exceeding minimum entry criteria means that you have a chance at being a strong candidate for admission to that course.
Where do I go to do research?
Looking at league tables and subject tables will give you a sense of how these universities are ranked, but these are quantitative measures and they do not necessarily give you a qualitative sense of the experience you might have at an institution. We like the The Complete University Guide's subject rankings as well as resources listed on our university advising page.
In order to understand the feel and atmosphere of a university, nothing beats a visit to the university in person if you can. At UWCSEA, we have had parents comment on how clarifying it is to even just see a campus and its surrounding location over a school break, even if there are only a few students on campus (often the case in June and July). Seeing a university or college in person also means that you can chat with professors, and get a sense of how content is delivered for example, through lectures, or seminars, or self-study.
For some of our families, traveling to the UK to visit a few institutions helped to confirm a previously tentative decision to apply to the UK; others realized other destinations may be a better fit. In the UK, many universities offer "Open Days" which are designated to give prospective students a sense of what academic life will be like at that institution.
If you can't visit schools in person, trying to find ways to decrease the distance between you and an institution. Sometimes we even recommend to students that they do a search on YouTube, because many students post their experiences of their institutions for all to learn from.
Alternatively, you can also try to get in touch with alumni from those schools who now live near you.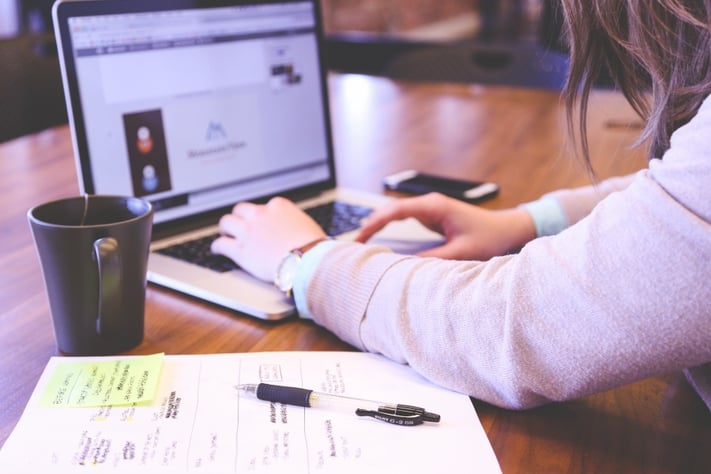 What does the university offer in order to enhance employability?
Some schools offer courses with "sandwich years" or a "year in industry" or a "study abroad". These options are designed to enhance the employability of its students. Other schools offer a professional placement as an integral part of their course programme.
We recommend that you research to find out what percentage of the student body choose a placement or a study abroad option to gain additional experiences in the field. Are students responsible for finding their own placements or does the institution have an office dedicated to helping students find both paid and unpaid placements? Such experiences can help students take theoretical study and apply it to real world problems.
Placements, an industry year or study abroad can help students develop more effective communication in an increasingly global marketplace, as well as team building and problem solving skills. Because employers look favourably upon these experiences, students can enhance their employability by looking for courses and universities that offer robust programmes in these areas.
What is student life like?
Most rankings focus on academic quality and research but what will be your experience outside of the classroom? Asking questions about the residential life as well as social life on campus can help give you a better understanding of whether you will be happy both in and out of the academic classroom.
What does the social life look like?

What is the demographic of the student body?

What sports and leisure activities are available either on or near campus?

Do students live in residence halls or off campus?

What student societies and events are offered?

To what extent is the campus an international one?
Looking at the percentage of international students on campus, as well as the kinds of events and societies offered, will give you a sense of the personality of a campus and how inclusive it may be to students coming from abroad.
We once overheard a colleague say to a student, "The questions you ask will inform the answers you get." So, think about your options carefully, ask good questions, and do your research! If the answers you find don't match what your needs and desires are, there are many other options out there to explore. As an international student seeking higher education abroad, at this point in time, there has never been more mobility and opportunity. Good luck in your search for a great course at the institution that is right for you!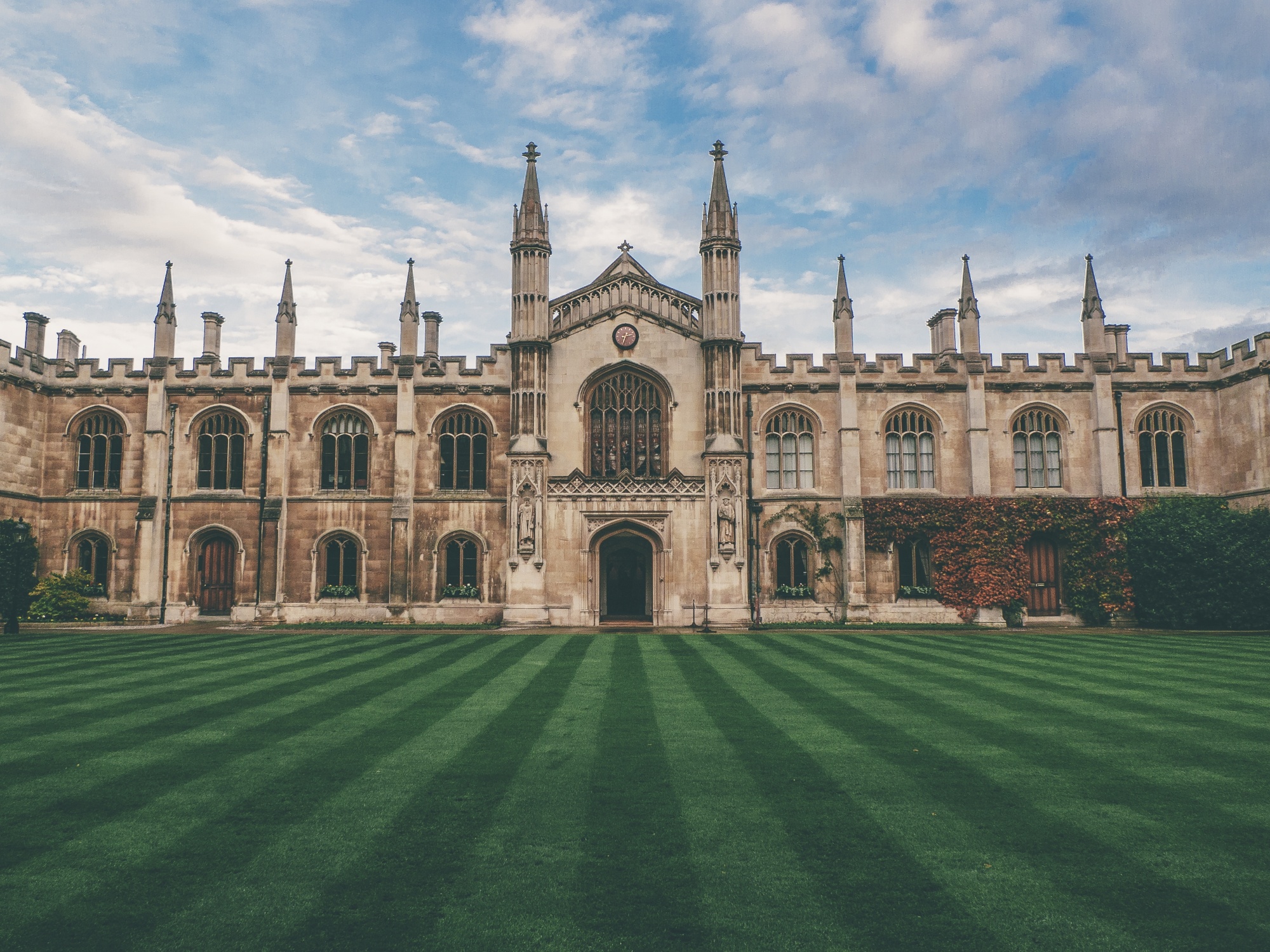 A word about Oxbridge
Students interested in Oxbridge may apply for Cambridge or Oxford but not both. You may take A-levels, or the IB, or another international qualification. Candidates who are competitive usually have A's and A*'s at GCSE level, and are A*'s in A-levels, or a 38-40 in the IB curriculum.
Similar to applying to any other UK university, candidates should check to see if they are taking the right subjects and achieving the minimum grades needed to apply for these very selective schools. What makes the application process different for applying to Oxbridge is that students are also assessed on their performance on an additional external assessment (such as CSAT, TSA, HAT, STEP, etc); as well as performance at an interview.
Both Cambridge and Oxford publish transparent, easy resources to help candidates understand what they are looking for: