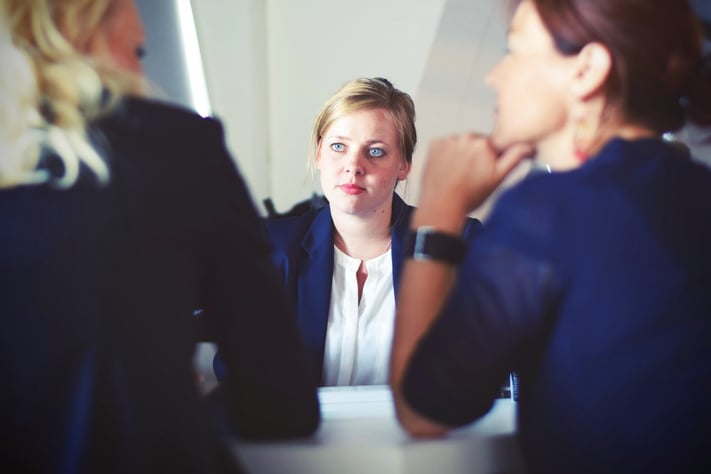 Many parents may ask themselves this question as their children start thinking about college. And the answer will likely be 'Yes' – if you ask the independent counsellor. But before you sign on the dotted line and spend your hard-earned dollars, you should evaluate carefully the potential benefits and risks involved.
What are the main reasons that parents hire private counsellors?
Their child attends a school where there are no counselling services, or the counsellor has hundreds of students and no time for individual meetings. In that case, the private counsellor route is a good idea.

Their child is applying to extremely competitive universities and parents have a perception that the private counsellor can give them an advantage in the process.

Parents want to save their child the actual work involved in choosing and applying to universities.
If your child cannot get appropriate counselling support at school, a good private counsellor can be very helpful. After all, university is an important step in a young person's life and it can be stressful for students and families grappling with understanding multiple systems, matching their interests with available options and preparing detailed applications, all the while trying to make the best possible decision every step of the way. It is important, however, to check that any counsellor you engage is professionally accredited (more about that later), has a genuine breadth of experience and will give your child reliable advice and support.
If you are seeking a private counsellor to give your child an edge, or take responsibility for the application work, be cautious. Unfortunately, some private counsellors are more strategic at marketing their companies than actually providing genuinely helpful services. They are the ones who tap into parental anxiety about the level of competition at the most highly selective universities. They may pretend to have influence they don't, such as making false promises about 'being able to get your child into Ivy League schools.' Some private counsellors have even 'cleverly' incorporated the names of famous universities into their company names, making it appear as if they are their official representatives.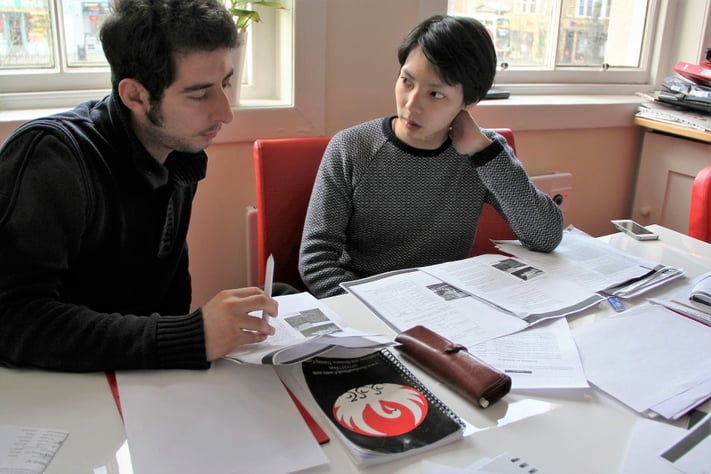 They may also take over so much of the application work that university admissions professionals, whose radars are finely tuned from reading thousands of applications, detect inappropriate interference and reject the student because the application is no longer authentic. We are aware of at least one occasion when a student was given such bad (and expensive) advice on a personal statement that it would have completely jeopardised the student's application if she had followed it.
Universities look for students who are independent young adults, prepared to cope with the academic challenges at degree level and able to look after themselves once they are no longer living at home. A good counsellor will not only guide students to find and research schools that are the right fit but will also support them in building the skills they need to take ownership of the process and develop self-reliance. A private counsellor who takes over this role not only undermines students' applications but prevents them from developing the independence and self-management skills they will need to succeed in college.
High School counsellors have the longer term goal in view. It's not just a matter of getting in but also staying in – students need to be able to cope once they get to college and guiding them towards that is part of the counselling role.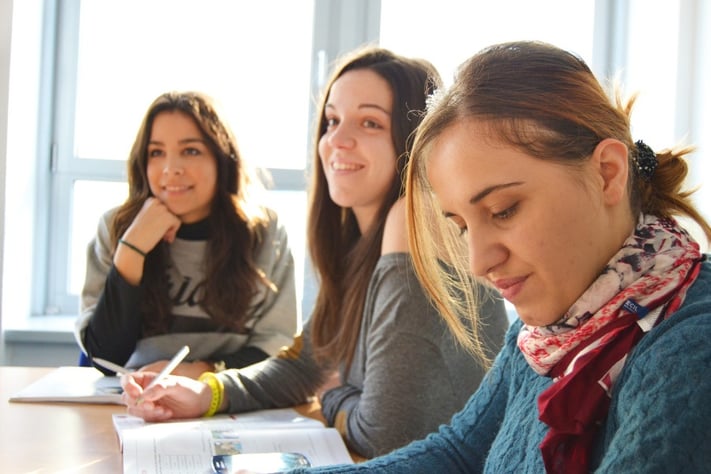 What support can you expect to find at your child's high school?
Many international schools have highly trained professionals on staff who are genuinely invested in your child's success. They have years of experience in supporting Third Culture Kids (TCK's) with university applications around the world. This expertise is difficult for independent counsellors to match.
Being immersed in the school means that school counsellors work in direct relationship with students, teachers, support staff, parents – and, most importantly, the universities themselves. School-based counsellors bridge the gap between all the players and advocate directly for their students. Independent counsellors cannot do that – operating in isolation, they lack the specific context of a student's class or school. They are often not allowed to contact universities on behalf of their clients and they cannot advocate for them directly.
Liaising with the universities is a key part of the school-based counsellor's role. Most school-based counsellors spend countless hours (often during school holidays) networking with colleges and working to establish relationships of mutual trust, respect and collaboration with university admissions professionals worldwide. Advocacy for students is obviously more powerful when university admissions professionals know and trust the person or the school it comes from. A mark of a really strong relationship is when counsellors not only attend international conferences but co-present on good practice alongside admissions professionals.
Universities review applicants in the context of their high school curriculum and culture. While school-based counsellors can view admissions trends and patterns specific to the students from their school, independent counsellors are restricted to data published in generic guides. Independent counsellors are not in a position to know where a student stands academically in relation to their cohort, or to gain insights from educators working directly with the student. They don't see the students in the normal course of the school day and may have very little knowledge of the culture of the school. Therefore, independent counsellors operate in a vacuum, removed from the high school context that is so important to the universities when undertaking a holistic admission review.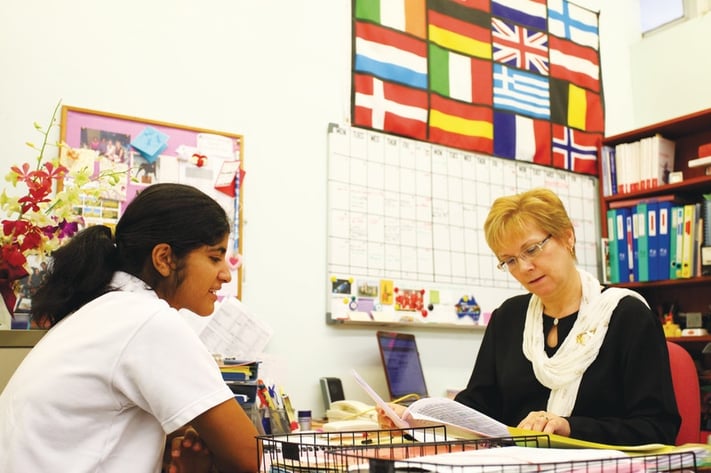 Other services that good international schools like UWCSEA will typically be able to provide students and parents include:
broad information sessions in Grades 9-10 (Junior High School) to begin the process of preparing for university

individual advice on subject choices in Grade 10 (in preparation for their High School diploma subject choices, regardless of the programme they will complete)

detailed information sessions on worldwide destinations and choices in Grade 11 (the second-last year of school)

individual advising sessions, typically from Grade 11 onwards and as many as needed

application essay support on an individual basis

coordinate individualised applications that include confidential school references, teacher recommendations, transcripts, school profiles, and other support documentation

admissions workshops, personal statement advice and interview preparation run directly by admissions professional

understanding of the more complex needs of a TCK community (vs the needs of the majority of their clients who will come from the host country)

connecting students with the schools alumni who are studying in a range of different institutions, courses and countries for questions and first-hand advice

support based on National Service obligations or Gap Year timing

opportunities to meet and sometimes interview with representatives from many universities as they visit the campus (a more personal and useful experience than attending a crowded public 'fair' with students from many other schools)

practice Oxbridge/Medicine/Law interviews

providing support for teachers to write effective subject references

hosting sample university lectures by visiting academics

parent and student university transition support

direct advocacy for students where appropriate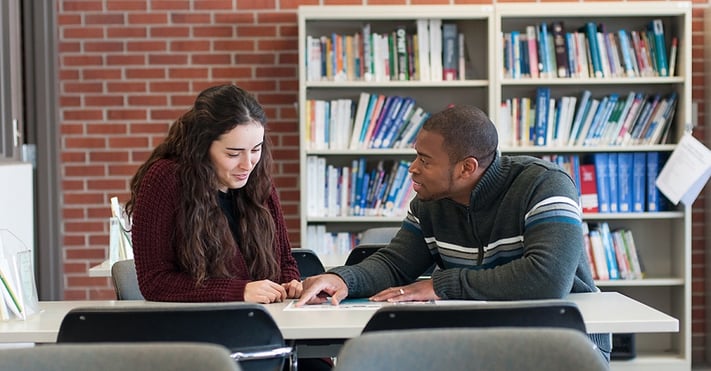 How do I assess the independent counsellor I am considering?
The first step to consider is whether their services can match what is already professionally provided within your child's school.
If you believe, after reviewing the counselling programme at the school, that your child would still be best served by engaging an independent counsellor, check to see if their qualifications and experience meet industry standards. We recommend looking for an independent counsellor who is accredited and an active member of one or more of these organisations: Independent Educational Consultants Association (IECA); the National Association for College Admissions Counseling (NACAC); Higher Education Consultants Association (HECA) or the International Association for College Admissions Counseling (IACAC), formerly known as OACAC.
Two particular 'buyer beware' notes:
the fact that someone has attended a particular university, or supported their own child's applications, does not make them an expert or give them particular insight

the incorporation of the names of famous universities into their company names does not mean that they are in any way official representatives of those institutions
What's the worst that can happen?
In our regular meetings with high school counsellors from international schools in Singapore, a perennial topic seems to be our collective concern about the more dubious practices which some counsellors engage in. Worst case scenario is that bad advice or inappropriate interference in the student's application can lead to a fast rejection. Some years ago, a university contacted us to let us know that they were not going to consider an application from one of our students because they had detected signs that he was working with an independent counsellor from his home country. They found it deeply suspicious that a UWCSEA student was using a private counsellor when they knew that he already had 'excellent, ethical and highly professional support in place at UWCSEA.'
If parents want a second opinion from an independent counsellor, that's perfectly fine and your child's school may be able to recommend someone who is dependable and knowledgeable. But when the school already has a counselling service in place, staffed by professionals who are trusted by the universities, it could be counterproductive to hire an outside counsellor – especially if it results in misleading advice or inappropriate interference in the student's application.